Open edition p

rints
If you would like to buy an open ended printed version of Brian McGlenn's art, then please click on the image that you are interested in. the image link will take you to the relevant gallery that is selling the prints. With some galleries you may have to register with them at the checkout, but that is a simple process. If you would like to buy limite

d editions then please click on the limited editions button. Please note if you do buy a print from any of the online galleries that are linked on this website your contract to buy will be with them and not us. Please read their terms and conditions before purchasing. If you want to view our terms and conditions regarding links on this website then please
click here.
---
Neighbours
​Time, 3am One Summers Night
​Time, Three In The Morning And A Masterpiece Is Born
Time, twelve minutes past nine and the awkward conversation.
Time, five minutes to midnight one summers night.
The picnic after the grass has gone

I bring you flowers


Ballerina

Night Watchman
Behind the white door
Powered by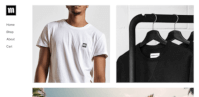 Create your own unique website with customizable templates.