Open ended printed versions of Brian McGlenn's artwork
Print code
Title
Year the original was produced
Size of original
Medium
Hi thanks for your interest in this print and please note; Our prints are sold through various online art selling galleries, the reason we do this is because we couldn't reproduce the print to the same standards that these galleries can offer and most importantly, these online galleries can ship the art of Brian McGlenn to most parts of the globe, but please note; you will need to read each galleries terms and conditions before you buy, because their terms and conditions vary from ours and when you buy from them, your contract will be with them, not us. You can buy this print from any of the following online galleries.
Powered by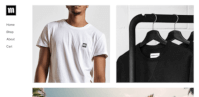 Create your own unique website with customizable templates.